The rise of data: Mobile data revenues now overshadow voice and SMS revenues in some developing countries
Mobile data revenues have been growing steadily both globally and in the Arab World. Some of the operators in developed countries reported mobile data contribution percentages of over 50% in 2016. The Arab Advisors Group analyzed mobile data revenues of 15 operators in 14 countries in a new report.    
Arab Advisors Group analyzed the mobile data revenues generated by cellular operators in the years 2013 - 2016, in 14 countries: Bahrain, Brazil, Germany, Ghana, Jordan, Kuwait, Nigeria, Saudi Arabia, South Africa, Spain, Sudan, Syria, UAE and UK. The research revealed that mobile data revenues of operators in developing countries represented a considerably lower percentage of total revenues compared to operators in developed countries, which have adopted mobile broadband at earlier stages.
The report, "An Analysis of Mobile Data Revenues in 14 Countries" was released to the Arab Advisors Group's Telecom Strategic Research Service subscribers on August 8, 2017. This report can be purchased from the Arab Advisors Group for only US$ 1,750. The 43-page report, which has 28 detailed exhibits, provides an analysis and comparison of mobile data revenues of three cellular groups namely, Zain Group, MTN Group, Telefonica Group, in addition to du in the UAE. The report also examined data-centric plans offered by operators to compensate for the loss in voice and messaging revenues.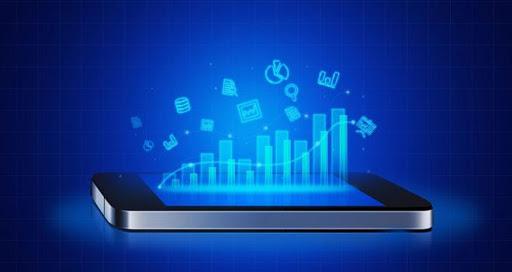 Please contact the Arab Advisors Group to get a copy of the report's Table of Contents.
Any investment in this report will count towards an annual Strategic Research Service subscription should the service be acquired within three months from purchasing the report.
"General trends in the telecommunications market, such as the increased availability of mobile broadband, and the presence of OTT calling and messaging applications, have contributed to an increase in data revenues compared to traditional voice and messaging revenues. Operators in developed countries had higher data revenues when expressed as a percentage of total revenues. This can be attributed to the early adoption of mobile broadband in these countries. " Ms. Lara Nassar, Arab Advisors Group Research Analyst commented.
"We believe that, on the short term at least, operators can make use of the high adoption rates of mobile broadband, through offering data-centric plans which focus on the data consumption and give less weight to voice and SMS. However, operators will be forced to adapt their business models in the long term to overcome the challenges of OTT, and to benefit more from this dynamically changing landscape." Ms. Lara Nassar, Arab Advisors Group Research Analyst added.
The Arab Advisors Group's team of analysts in the region has produced close to 4,800 reports on the Arab World's communications and media markets. The reports can be purchased individually or received through an annual subscription to Arab Advisors Group's (www.arabadvisors.com) Strategic Research Services (Media and Telecom).
To date, Arab Advisors Group has served 900 global and regional companies by providing reliable research analysis and forecasts of Arab communications markets to these clients. Some of our clients can be viewed on http://www.arabadvisors.com/clients/a
-END-